Social Media
7 Steps to a powerful content marketing strategy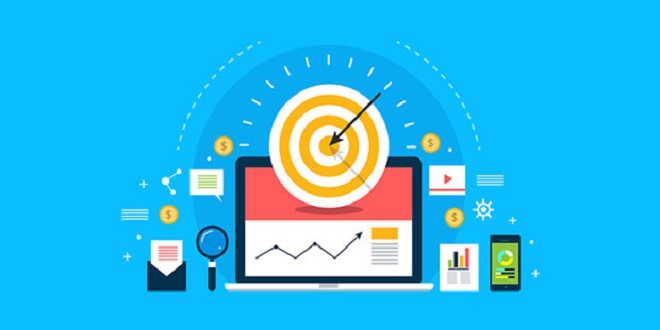 To reach your target customers, a content marketing strategy is crucial. It builds trust, helps clients convert, and brings in valuable leads.
Let's define content marketing before we move on. Content marketing is about creating and attracting an audience through providing useful information that persuades them to purchase your product or service.
Content marketing's core concept was first used in the 15th century. It wasn't until the 1890s that " The Furrow" was created, which provided advice to farmers on how to improve their trade. The Furrow featured stories and information about farming that was enjoyed by its readers.
Over the years, the concept has been used by many companies, including the Michelin tire company in France, the Procter and Gamble consumer goods giant in America, and comic companies Marvel and DC.
John F. Oppedahl was the first to coin the term content marketing at a 1996 meeting of journalists. The practice has been in existence for hundreds of years was finally given a name.
Content marketers should have unique skills in storytelling, writing, research, analysis, design, and analytics. A team must also have access sales Intelligence and tech solutions to better use data in order to create a content marketing strategy. These tools will allow them to create an effective strategy by following the steps below.
1.

 

Get to know your audience and decide what story you want.
Conducting a survey of customers and researching trends to identify your target audience is a good way to find out about your competitors. Customers are people who feel connected to your brand before they make a purchase.
You must make sure you are able to attract them with content that is attractive. Follow it up with additional content to provide essential information and support for your target market when they are ready to buy.
Your audience should be the content, not your buyer. Companies must not just focus on their product, but also the topics that appeal to them.
2.
Assess your content performance and set your goals.
Ask questions like what are your marketing goals for the year. What can you do to help your content achieve these goals? Use goal-setting frameworks like SMART and CLEAR.
What are the key factors that will help you achieve these goals? Your team will need access to your historical analytics and information about how your content compares with them.
Businesses still have three primary goals: generating leads, attracting visitors, and increasing brand awareness.
3.

 

You can organize, analyze, or enhance your existing content.
An audit of your content will help you determine what content appeals to your audience. This will help you generate more organic traffic, rank your content higher, and increase engagement.
4.

 

Create an editorial calendar and plan.
It is essential that you have a plan for everything, including content marketing. Follow these steps to create your plan.
You can rank which tasks should have a high or low priority based on the flow of your campaign.
Create relevant topics.
Organise your content using a central theme and interrelated topics.
Find out which content formats are most effective for your competitors by researching them.
The content should be organized into stages.
Use an editorial calendar
Establish content production.
5.

 

Create compelling content.
The most successful content marketers are those who have the best ideas and perspectives. They attract the most attention. Here are some tips to help you come up with content that will appeal to your audience.
To appeal to a wider audience, you can include a variety of content formats.
Reinvigorate your content.
Individuals create feature content agencies, not brands.
6.

 

Establish content distribution.
The most popular content distribution channels today are email marketing, social media (organic or paid), and organic search. You should explore new channels to ensure that your content is seen by the right audience.
Organic search should be a focal point of your content strategy. Focus on the user experience and not content quality.
7.

 

Perform content performance analysis.
This will help you to understand how your content connects with your audience. Keep producing content that is attractive to them.
Make sure to document your content marketing strategy. You can make any necessary adjustments to it. You will have to adapt your content marketing strategy to keep it relevant and improve customer experience.